2022 Jewelry Wearing Trends for Go To The Bodega
Dec 30,2021 | BilngRunway
2022 Jewelry Wearing Trends for Go To The Bodega
Planning your pocket money on jewelry starts from knowing what will be popular. Believe it or not, every generation likes to have their own fashion and jewelry trends, especially the Gen-Z. So before you buy the unique jewelry, have a look through social media platforms, like tik tok- where we can find the new ways of entertainment and latest trends from the platform's influencer.
Which brings to the first big trend for 2022, that is Y2K fashion. Y2K fashion is just gaining momentum and it is still big and going to be bigger in 2022. The most amazing creation of Y2K aesthetics in the fashion world is Alexander McQueen's autumn/winter 1999 collection for Givenchy. The electric plate pattern on the transparent PVC fabric, the LED lights wrapped around the body, and the wearing of the model seemed to be the "intelligent man" made by the future science and technology. If you are concerned for the future of fashion, moving on to some trends that you'll actually be excited about.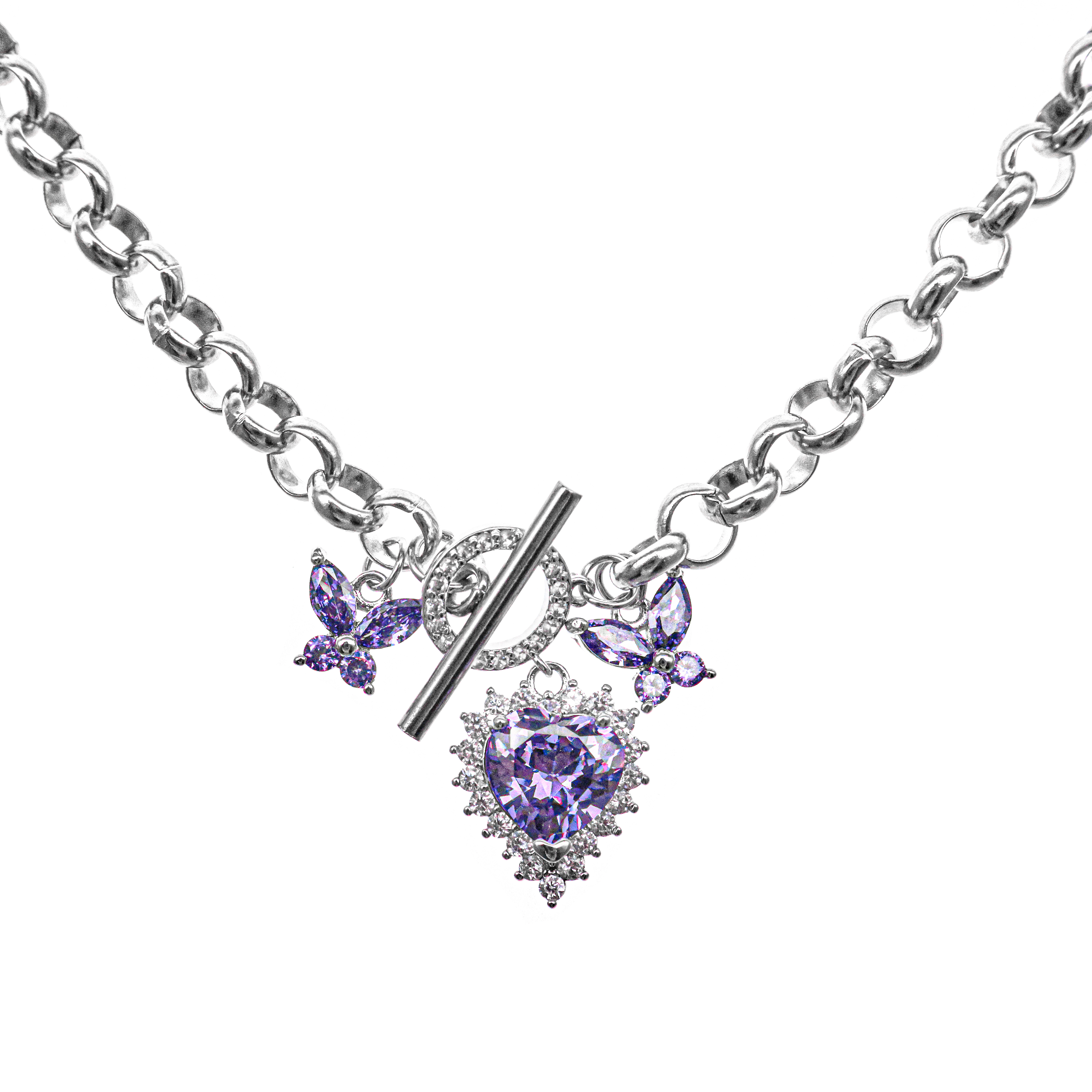 For unique design brands, bold color combinations and layering are must-haves. Benefiting from fashionable jewelry and accessories, girls wearing the new edge millennial jewelry trends can easily transfer from the work fields to Sunday brunch parties and everywhere in between.
Palace style pearl layer necklace has been a thing for a while, and it has a major upgrade as a fashion trend. Now we are seeing these new cozy. Or rocking everything from a single gold chain to chunky plastic rings and brightly colored beaded jewelry.
Now ,let's learn more about the latest trends and see what are going to be the biggest jewelry and accessories trends that we can add some new style to the jewelry collection in 2022.
PEARL NECKLACE
Based on the global shopping platform of Unique Jewelry, named Bling Runway, the Zircon Pearl Necklace jewelry is seeing a major increase. Demand for this unique jewelry climbed to 35%, which has been the most popular. "Pearl Necklace" is one of the most popular search terms alongside "Pearl Ring Simple". Golden color chains and their matching bracelets are products of the early 70s emphasis elegance and charming.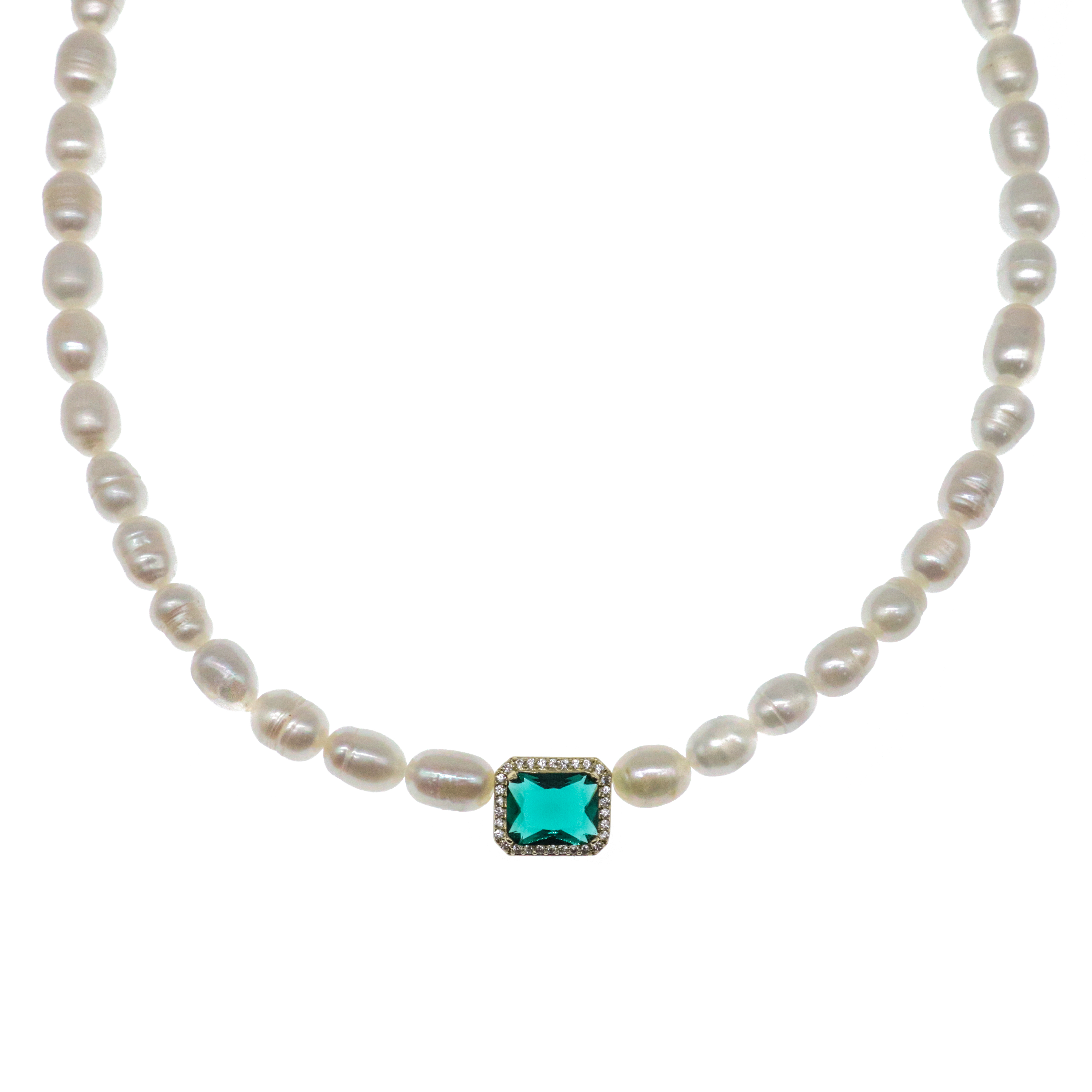 COLORFUL EARRINGS
Colorful zircon earrings are the vibe right now. As they add youthful pops of color to your earring collection. Wearing colorful earrings shows nappiness, no matter the daily collocation or recreational hang out. It helps to look gentle and romantic, the adornment that has design feeling is the punchline in collocation simply. Together with a few delicate gold rings to match, and you've got a complete look. Like rainbow jewelry, which is perfectly integrated into the brightly colored clothing trend.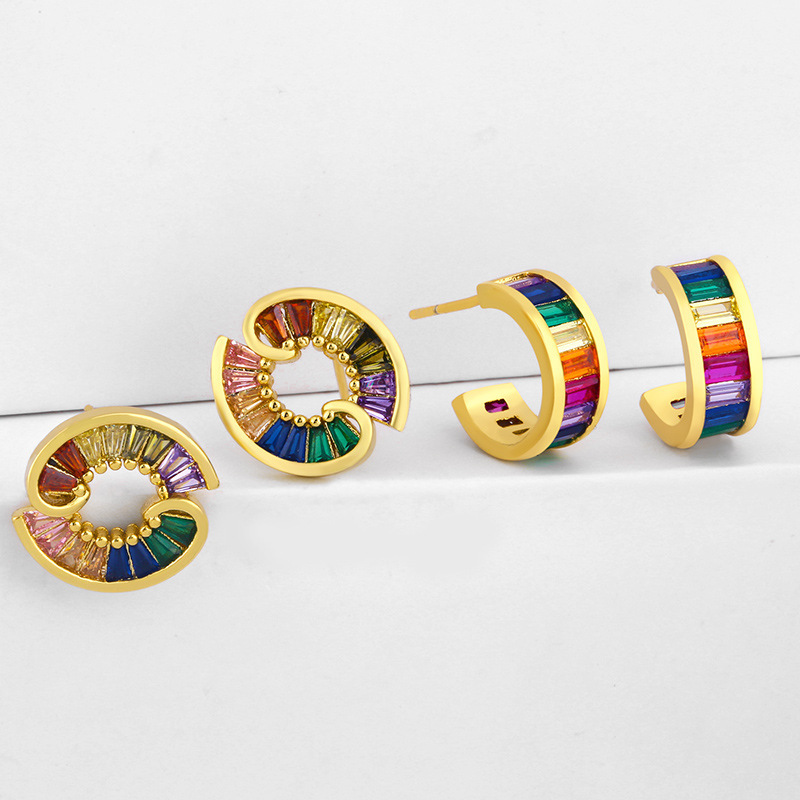 LARGE HOOPS
Just like most earrings, no matter the silver, gold or any color hoops, originated in Nubia and led to fashion later, they can provide the perfect match with complementary jewelry and help you elevate the most casual look. They can simply harmonize for a lively, young look with your favorite jeans, tees or sweatpants and baggy shirt.
LAYER NECKLACE
Vibrant beaded necklaces have a variety of eye-catching styles. You can dress up a casual outfit with a colorful choker or a spice to your office daily with a fun charm necklace.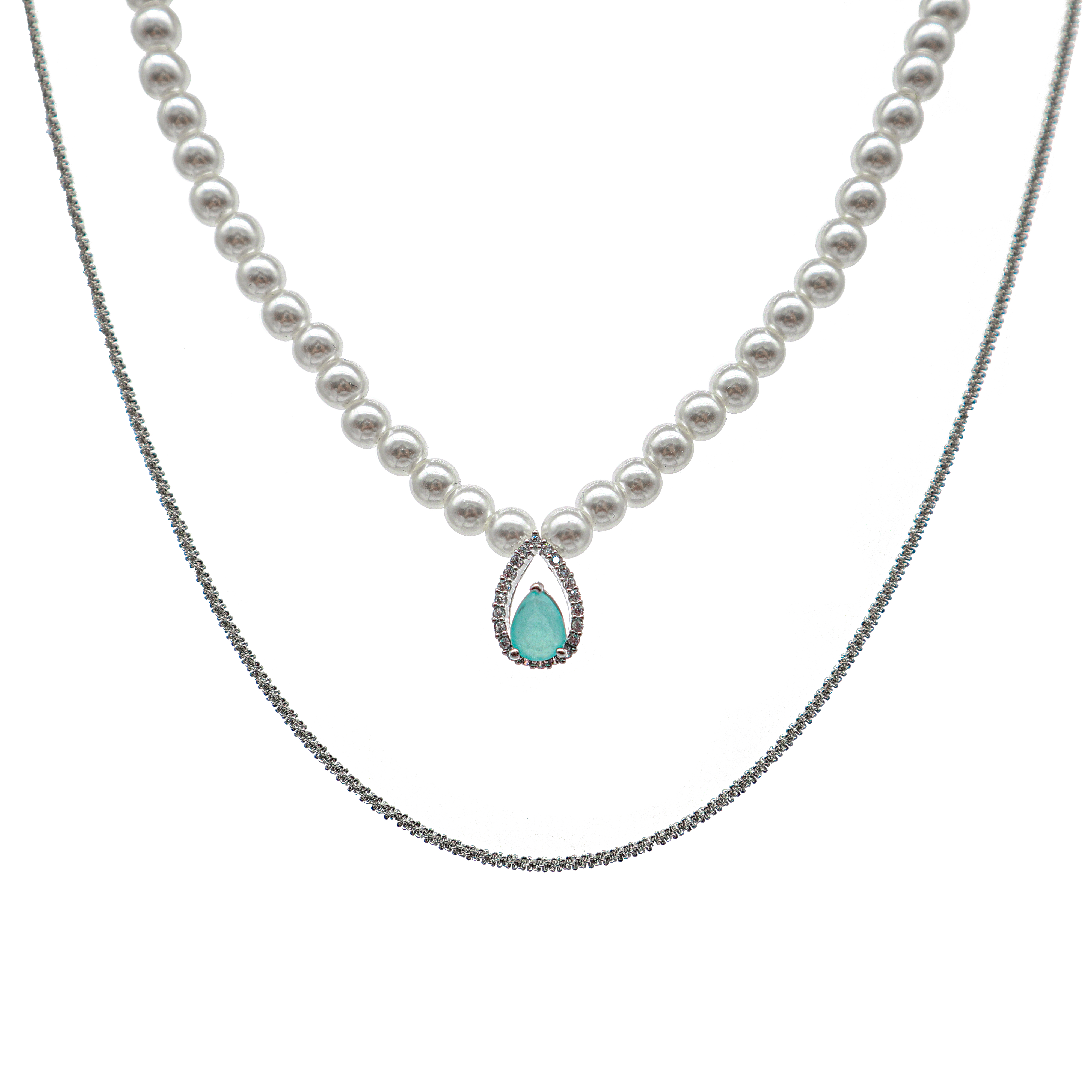 FRINGE EARRINGS
Fringe earrings including rhinestones are attractive and full of detail. The string of bright beads forming a tassel shape with simple design definitely elevates your overall appearance and provides a timeless look no matter from side view or front view.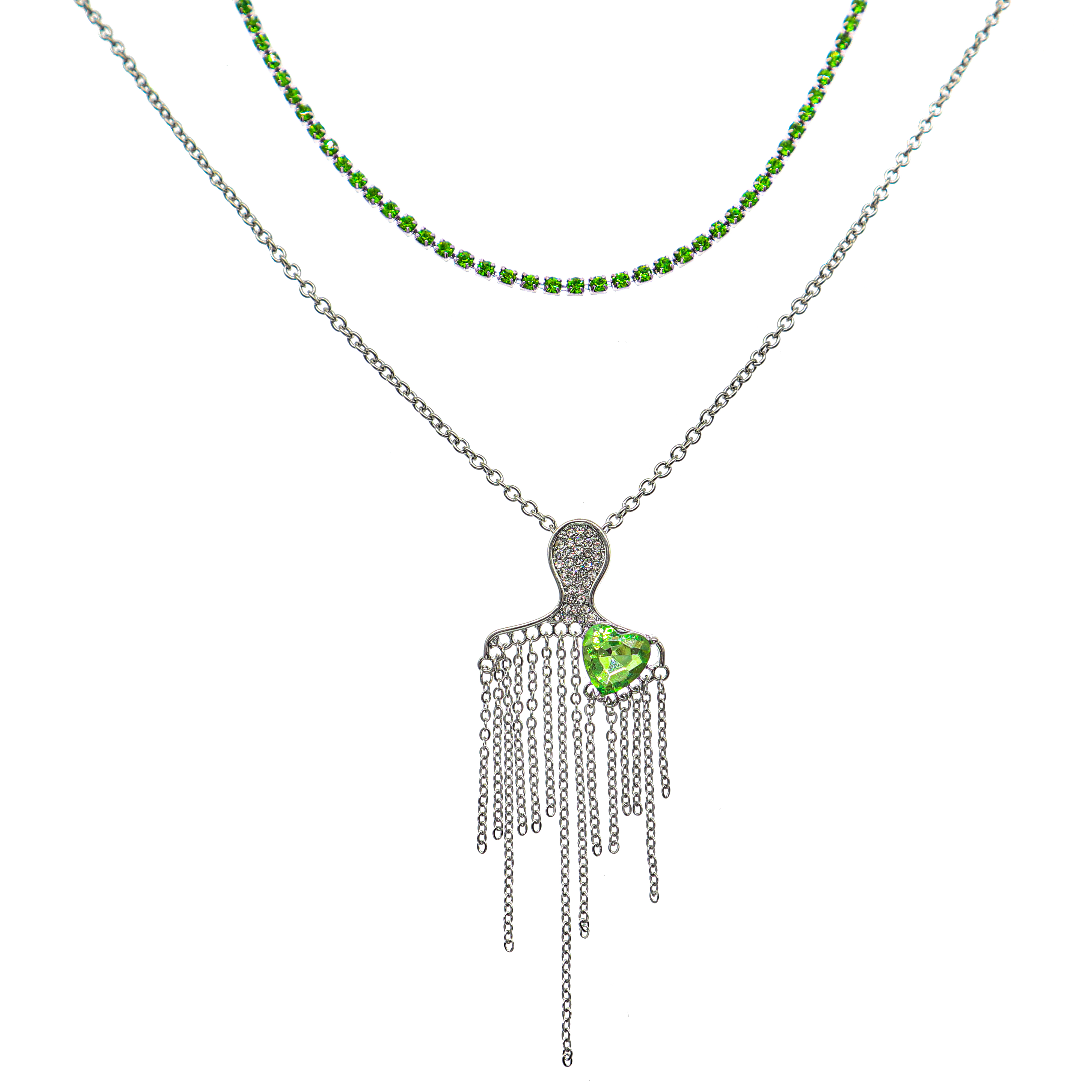 How can you stay trendy? Firstly, find your eye-catching jewelry under the latest trends that fits your personality well. Rainbow color is fine to stay on-trend. Fashion is not limited on the beautiful model photos from the magazine.Even a well fitted purple zircon pearl necklace can surprise your charm. Or a simple gold chain can pay tribute to hip-hop greats.
Secondly, social media platforms can help to organize various trends, from lifestyle and health to fashion and jewelry. Casual style with bright colors, giving a nod to the more colorful jewelry on trend today, shows that youngs don't consider themselves too seriously. A report from the Pinstrest states that: "Gen Z is driving an accessory trend that goes beyond basic earrings, cuffs or layered necklaces. From ear management to crystal eye decorations, Gen Z is becoming more creative and adding to the whole body accessories."
Why the Unique Jewelry is a Must-Have? Fashionable jewelry and accessories are often viewed for compliment an outfit. Reasons as follows:
Jewelry can help you to shift your style of a look easily, because they can be used on almost any occasion to versatility cover all needs, even fit for go to Bodega. As an extremely versatile element, jewelry can effectively help us hold the overlooking style, no matter classic, casual or formal. With the capability to cover different tastes of all youngs, saving money is another advantage to purchase jewelry compared with clothes. Most fashionable accessories are affordable for Gen Z, so little investment brings long-time benefit.
"Two big trends we'll see in 2022 are the continued rise of personalized, meaningful jewelry and statement chains," from ELLE. "Untraditional chain designs featuring unique links and other beaded materials will also be popular."
Thanks to Gen Z, most of these trends have been taken back by those who spend most of their pocket money on the unique jewelry and accessories during the late "90s and early "00s. We can find that no matter the Y2K trends which made a comeback among 20-somethings and teens or those who have experienced the rapid change of fashion trends, the core point behind the unique jewelry culture in common is about joy.
Jewelry has an unquestionable ability to bring out the personality when the right piece is worn by the right individual to the right occasion. It is important in our daily life as it can make us feel beautiful, stylish, special, and confident. It ultimately plays an important role in fashion lovers to feel good about themselves, which is why it's so valuable.
Not sure where to start with your jewelry journey? Give it a go at "Bling Runway" Story Jewelry Fashion with the most cutting-edge fashion style and the most affordable price. You'll find everything you want in beautiful, unique jewelry, such as pearl and gemstone pendant necklace or colorful rings and earrings to customize your drip.
Comment