BlingRunway reveals the true value of zircon for you
Nov 23,2021 | BilngRunway
When it comes to zircon, many people always think of diamonds, because in the early 20th century, colorless zircon was widely used as a substitute for expensive diamonds, so people often think that zircon is just a cheap item. But is it really the case? Next, Blingrunway will reveal the true value of zircon for you.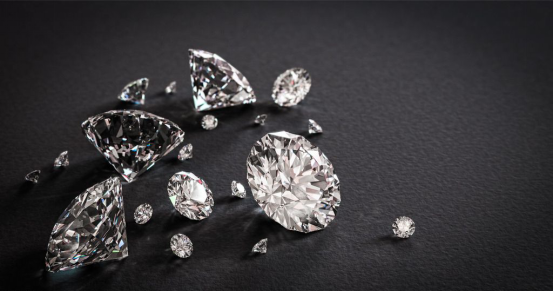 Zircon is produced as accessory minerals in various igneous rocks. Zircon mines are formed in alkaline rocks and alkaline pegmatites. Famous producing areas are southern Norway and the Urals of Russia. Zircon is also often enriched in placers. The most important gem-grade zircon in the world is produced in Laos, Cambodia, Myanmar, Thailand, and other places. There are gem-grade zircons in alkaline basalts in eastern China.
The name of zircon originates from the Arabic meaning of Zhu and gold. Ancient India once called zircon "lunar eclipse stone", which has been recorded as early as ancient Greece. This zircon is loved and loved by people. The Jewish bishop had worn zircon on his chest, but it was called Xiaxins in the early days and it has been passed down to this day. It can be seen that zircon has been very popular since ancient times.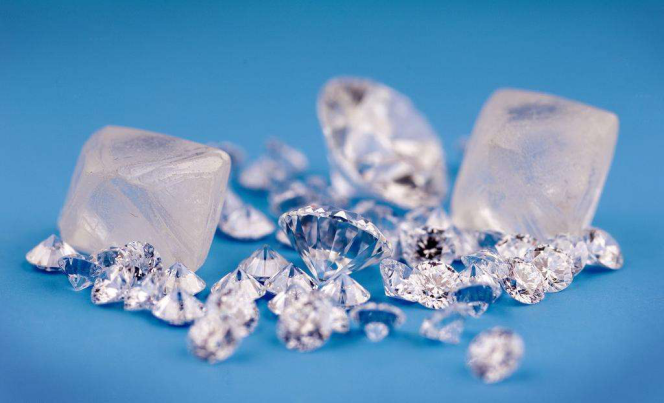 People believe that zircon can gather wealth, make thinking more clear, increase alertness, and bring new vitality to the body. In people's opinion, wearing red zircon can play a hypnotic effect, can drive away from the plague, and defeat the evil.
Zircon is called hyacinth in Japan and is listed as the birthstone of December. It symbolizes victory, good luck, and a guarantee of success. Therefore, people who expect success generally wear it more. Therefore, it fits well with Blingrunway's rainbow series to show the self-confident style of intellectual ladies.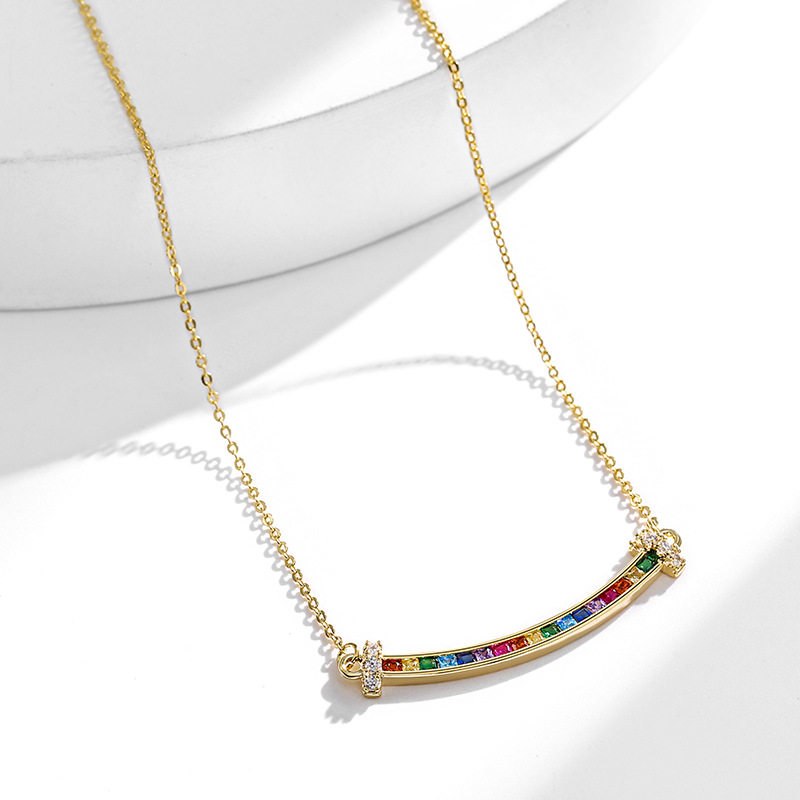 Many zircons on the market are sold after heat treatment. People often use heat treatment to improve the quality of zircon, or change the color, and change the type of zircon. Because it does not add any other substances in the optimization process, it is still recognized as a natural gemstone in jewelry identification.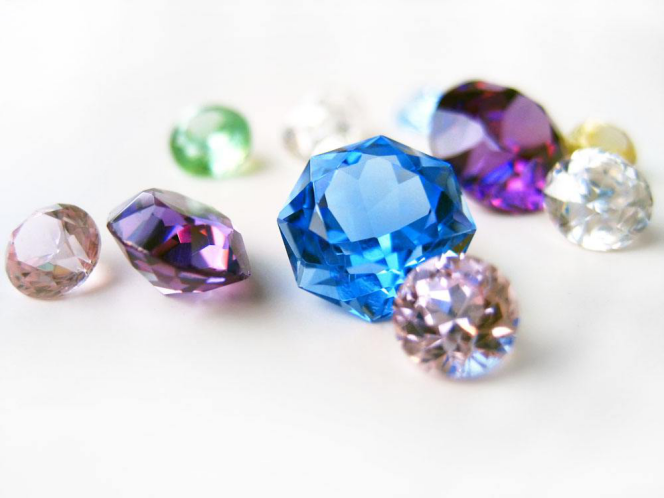 Zircon is a gemstone with special properties. It has a high refractive index, strong luster, high birefringence, high density, high dispersion, and typical spectral characteristics, especially it's light color and royal blue varieties after strict processing. It has a good fire phenomenon like a diamond, and because it resembles a diamond in appearance, it becomes a gem comparable to diamonds.
Zircon is usually used in the setting of high-end jewelry and is the best alternative to diamonds. But zircon is not just a substitute for diamond. In addition to white, zircon will also appear in front of everyone in a variety of colors, allowing everyone to better distinguish zircon from diamond. At the same time, different colors of zircon have different meanings, so zircon jewelry can be used according to different occasions, and at the same time, different people can be gifted according to different meanings. Zircon has been widely welcomed in the market because of its high-cost performance.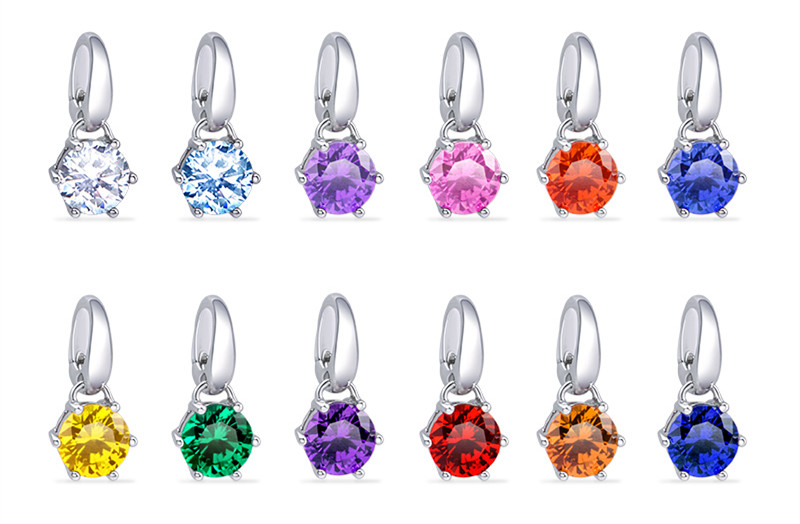 Therefore, zircon cannot be simply defined as a cheap item, let alone a substitute for diamonds. Zircon is a natural gem with a unique meaning.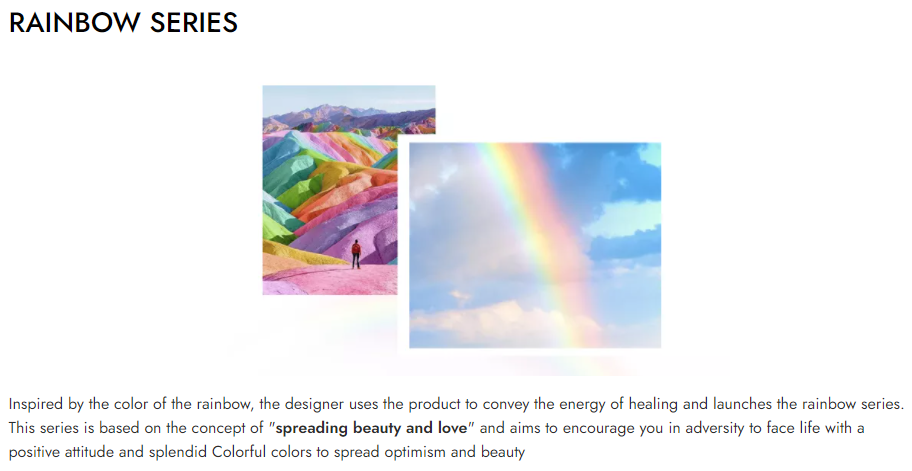 The Rainbow series is a series of Blingrunway jewelry products. The jewelry design uses the colored zircon produced by Blingrunway as the main design element. The design incorporates the elegant charm of women into the European design style, showing the confident and elegant side of modern women. Jewelry is suitable for young women around the world. At the same time, the rainbow series jewelry is matched with zircon, which is a symbol of "success", to show women's intellectual temperament, which is especially suitable for office OL and young successful women.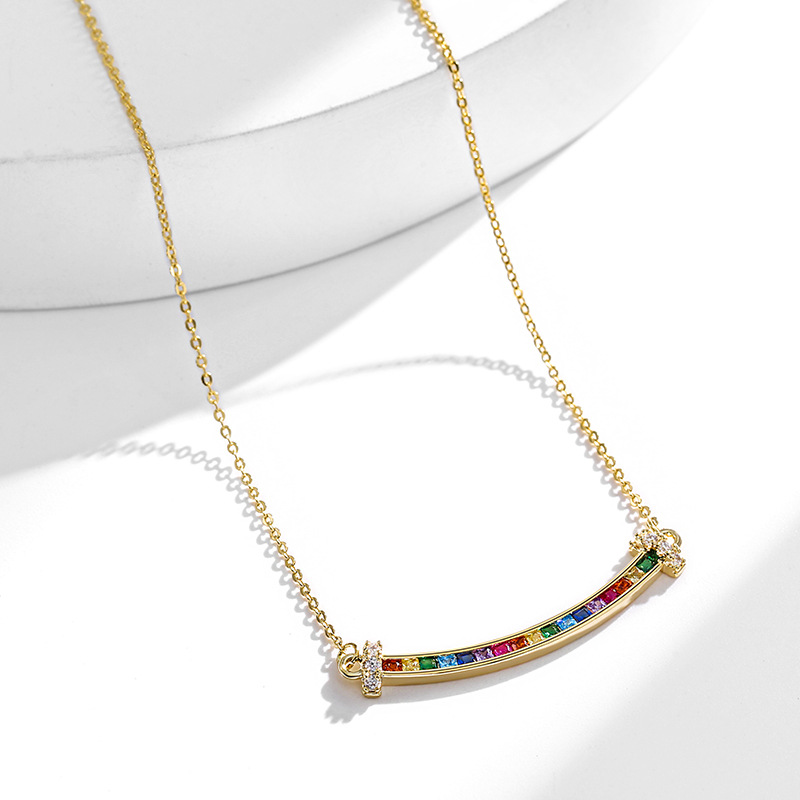 Bling Runway Rainbow Series Rainbow Zircon Smile Pendant Necklace
Bling Runway Rainbow Necklace Fashion All-match Short Necklace Simple Clavicle Chain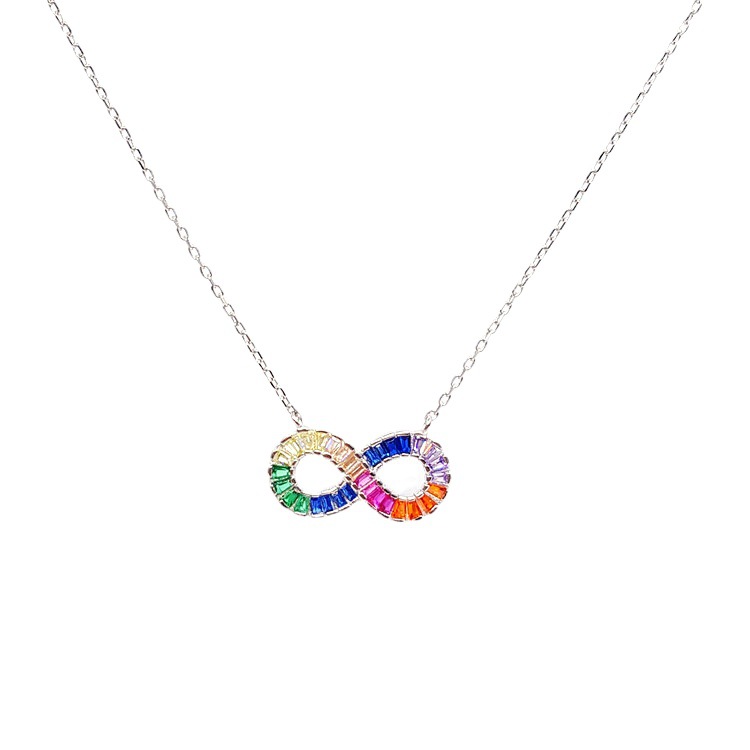 Bling Runway Rainbow Series Colorful Zircon Infinity Pendant Necklace Gold/White Gold
Comment